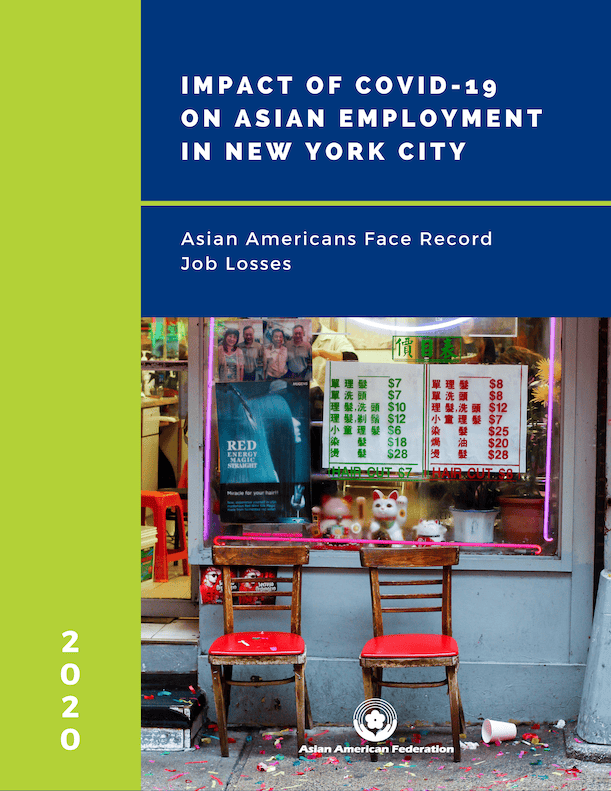 The Impact of COVID-19 on Asian American Employment in NYC
The COVID-19 pandemic has resulted in a record rate of job loss for Asian New Yorkers, with unemployment benefit applications increasing by more than 6000% from February to June of 2020.
At 1.3 million people, Asian Americans are over 16% of the population in New York City and are growing faster than all other demographics in the City.
In February 2020, Asian Americans in New York City had a jobless rate of 3.4% — however, Asian American unemployment soared to 25.6% by May 2020, the largest increase among all major racial groups.
AAF's latest report:
Brings you the key demographic data for decision-makers on how different ethnicities within the Asian American community such as Bengali, Chinese, Korean, and so on, were impacted by job losses
Identifies the specific industries that Asian American New Yorkers depend on for work
Reveals the industries that lost the greatest amount of jobs due to the pandemic
Shares recommendations for private and public leaders to help Asian Americans during the COVID-19 recovery
Get a FREE copy of the report: