Growing and Sustaining Asian Small Businesses in NYC
All Asian Americans deserve an equal shot at economic opportunity and AAF is working to help our communities sustain, promote and grow their businesses. Our goal is to ensure that Chinese, Korean, Indian, Bengali and other pan-Asian small business owners continue their legacy of vital contributions to New York City's economy.
AAF's Small Business Program acts as a critical bridge between merchants and government agencies; builds relationships with elected officials to secure a favorable environment for Asian small business owners; gathers and shares critical data on various aspects of Asian small businesses; promotes solidarity between ethnic business associations; strengthens the capacity and skills of Asian small business owners to take on leadership roles and advocate for themselves so as to secure a bright future for themselves and future generations.
FIND YOUR SEOUL IN MURRAY HILL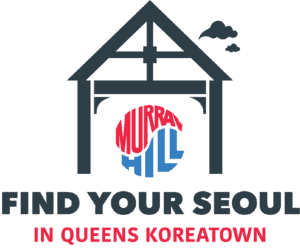 The Asian American Federation invites you to Find Your Seoul in Murray Hill! As part of our campaign to renew and promote the immigrant and Asian-owned small businesses in the area, we're working with local organizations, merchants, and community members to host fun events and put this hidden gem for Korean cuisine and culture on the map. NYC's Asian businesses and communities are still recovering from the pandemic and they need our support more than ever. So come to the Koreatown of Queens and Find Your Seoul in Murray Hill!
Follow us on social media to learn about our upcoming programs — get ready for everything from food tours to concerts!
SMALL BUSINESSES WE SUPPORT
Check out some of the Asian small businesses AAF supports! From hair salons to restaurants, you can find them all on this interactive map of Murray Hill, Queens. And for the best spots in Murray Hill's Food Alley (먹자골목), print this map out!
CREATE IMPACT
Stand with us to change the systems that are holding our communities back from success